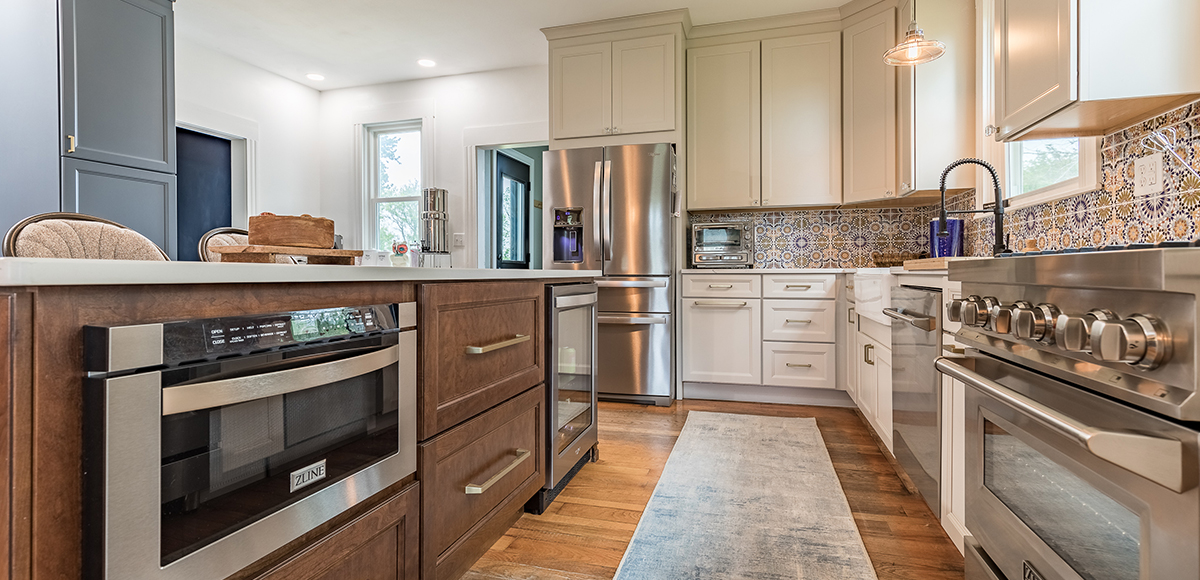 The team at Luxury Kitchen & Bath Design Studio is here to listen and help, whether you are ready to begin updates or a custom kitchen renovation project in your home, we are the preferred kitchen remodeler you can depend on near Roscoe. When a Luxury Kitchen & Bath kitchen renovation specialist visits your home to evaluate the space to be remodeled, we want to hear what you feel would work best for you. We seek to create an exceptionally functional and beautiful kitchen remodel of your dreams that meets your needs and your budget.
Committed to bringing the highest quality kitchen remodeling services to Roscoe residents are the experts at Luxury Kitchen & Bath. Roscoe, Illinois is a rapidly growing suburban village with a strong commitment to cultural diversity, educational improvement, and environmental values. This small village is located along the Rock River in Winnebago County, just south of the Wisconsin border with a population of nearly 11,000 residents. When it has to be perfect, it has to be the kitchen remodelers of Luxury Kitchen & Bath. We have something for everyone!
Roscoe Kitchen Remodeling
Near Roscoe, you can depend on Luxury Kitchen & Bath for all your kitchen renovation and kitchen remodeling needs. Our award-winning kitchen remodelers can create innovative kitchen designs for nearly any size or shape kitchen that will add value and beauty to your home. At Luxury Kitchen & Bath, we offer affordable kitchen remodeling with the latest options, features, and designs in the industry. We are known for our first-class customer services and kitchen remodel services at Luxury Kitchen & Bath Design Studio.
Roscoe Kitchen Remodeling | Roscoe Kitchen Remodel | Roscoe Kitchen Renovation | Roscoe Kitchen Remodeler