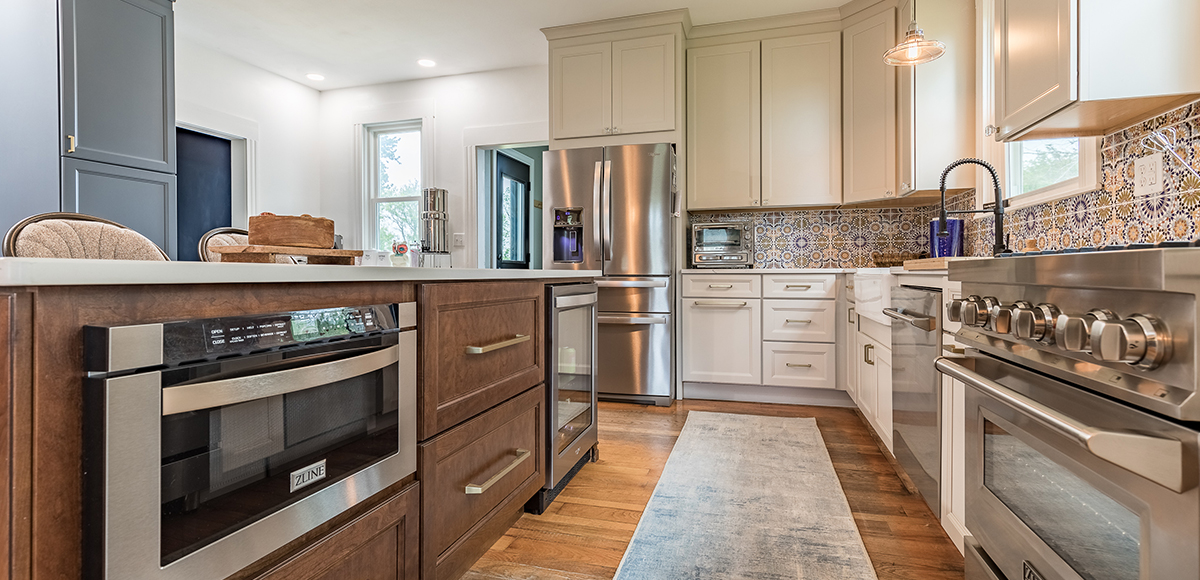 The custom kitchen remodelers near Rockford and the greater Chicago area, Luxury Kitchen & Bath, have proudly served the community with upscale, fully functional kitchen designs that are sure to create memories for years to come. Whether you are looking for a classic or modern style, the kitchen remodelers near Rockford you can depend on for custom cabinetry, and a variety of beautiful countertops are Luxury Kitchen & Bath. See the solutions we have for your home.
Kitchen Remodeler Near Rockford
Luxury Kitchen & Bath is the kitchen remodeler near Rockford more homeowners trust for their complete kitchen renovation at great prices. Rockford is the county seat of Winnebago County, IL, and sits on the banks of the Rock River. The residents know when they are looking for the perfect kitchen remodeler near Rockford, they call us! More than 153,000 residents can't go wrong when they choose a Luxury Kitchen & Bath specialist.
Rockford Kitchen Remodelers
We are well regarded with an A+ rating in the community. So, when your kitchen remodel has to be done right, contact the Luxury Kitchen & Bath team! Rest assured, we have the most experienced and skilled kitchen remodelers near Rockford who will treat you and your home with the respect you deserve. Don't wait another day, it's time to meet with a Luxury Kitchen & Bath design specialist and get your project underway!
Rockford Kitchen Remodelers | Kitchen Remodeler Near Rockford