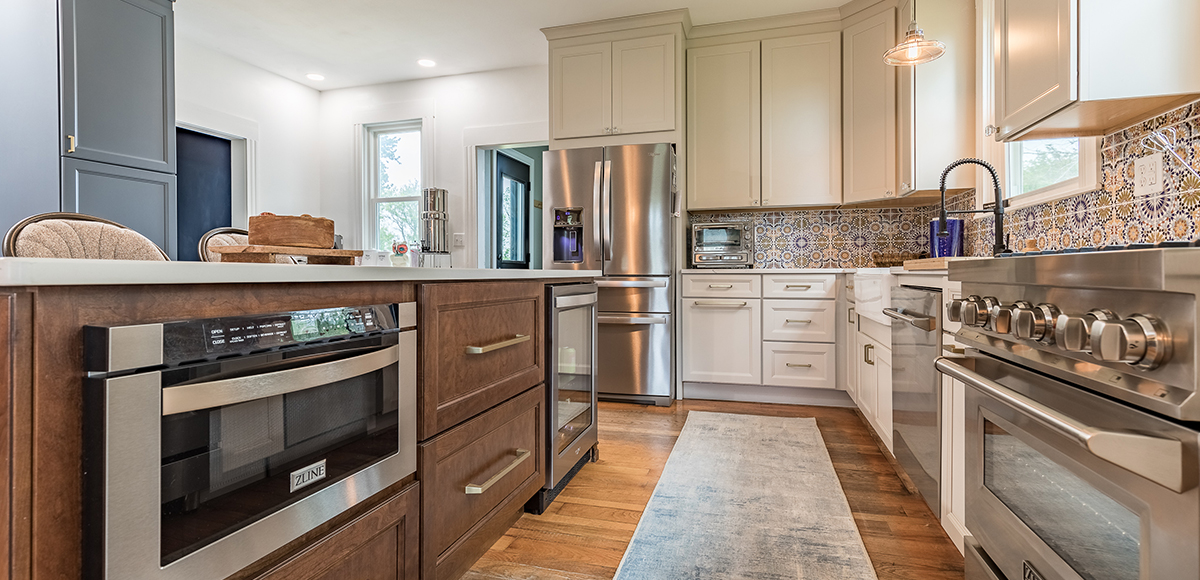 At Luxury Kitchen & Bath, you can count on our expertise as a kitchen remodeler to plan, layout, and make use of every inch of your space. Our goal is that you have a kitchen that you love being in, a space that adds value, and a place to make memories. If you're looking for a specialized kitchen remodeler service in the Rockford area, contact the experts with 35 years of experience at Luxury Kitchen & Bath.
Rockford Kitchen Remodeler Service
Luxury Kitchen & Bath is the professional kitchen remodeler who offers the best in products and quality service. Rockford is known as the "Momentum City," and has a population of 146,526. The Illinois community of Rockford lies on the banks of the Rock River. We offer bath remodeling services along with our kitchen remodeler service that many clients value as an advantage. We take pride in delivering exactly what clients want in a cost-effective manner.
Rockford Kitchen Remodeler
The team at Luxury Kitchen & Bath works with you and listens to the specifics of your design ideas along with offering insight as kitchen remodeler. We offer the largest selections of the highest quality fixtures. Luxury Kitchen & Bath brings decades of skill to the table as a kitchen remodeler service, so stop by our showroom to be inspired or to speak with one of our team members. Design consultations are also available, so contact us to request yours today!
Rockford Kitchen Remodeler | Rockford Kitchen Remodeler Service