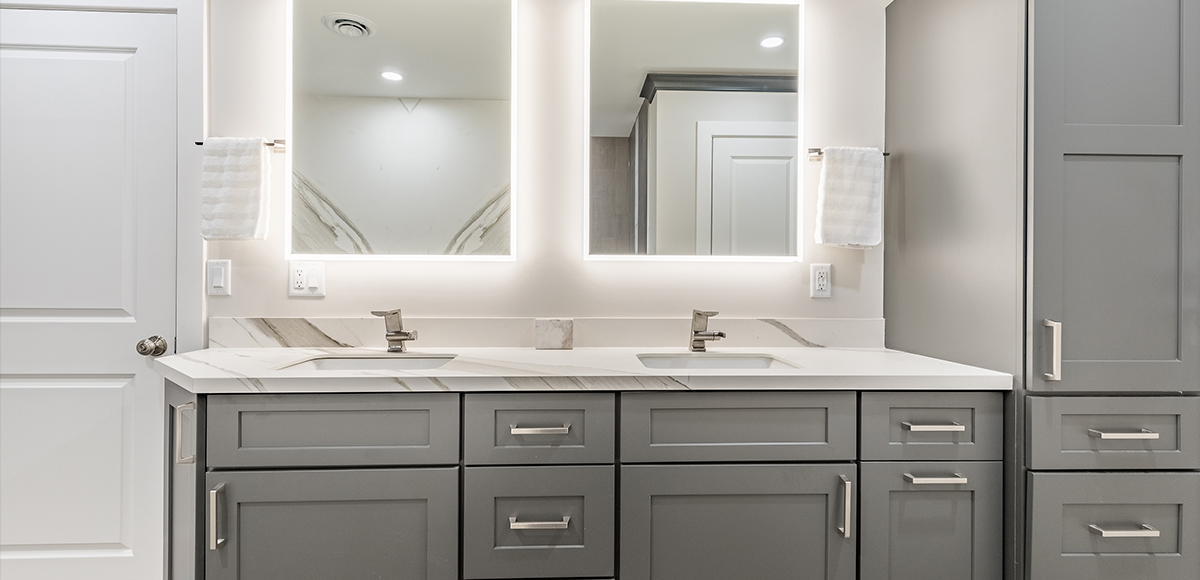 Are you looking for a full-service bathroom remodeling contractor? If so, Luxury Kitchen & Bath Design Studio offers over 38 years of experience in bathroom remodeling. We take pride in delivering the bathroom remodel that brings your dream bathroom to life. Our clients are inspired by the design, product selection, and contract work on display in our showroom. We commit to being the best bathroom remodeling company for the Poplar Grove area.
Poplar Grove Bathroom Remodel
Luxury Kitchen & Bath opened its showroom in 2010 and set out to offer a different variety from box stores for bathroom renovation. Poplar Grove, Illinois, has a motto that reads, "A great place to call home." We want the 1,368 residents of Poplar Grove to know that Luxury Kitchen & Bath is the place to come for a hassle-free bathroom remodel service. We deliver the bathroom remodeling you want at a price point that can fit your budget.
Poplar Grove Bath Remodeling
Luxury Kitchen & Bath offers modern and luxury bath remodeling that adds value to your home. Our bath remodeling designs are geared to meet your lifestyle. We elevate bathroom remodel services to a new level. We bring a wealth of knowledge when it comes to expertise in the layout and completion of bathroom renovations. Contact Luxury Kitchen & Bath Design Studio for a FREE estimate.
Poplar Grove Bathroom Remodeling | Poplar Grove Bathroom Remodel | Poplar Grove Bath Remodeling | Poplar Grove Bathroom Remodeler | Poplar Grove Bathroom Renovation