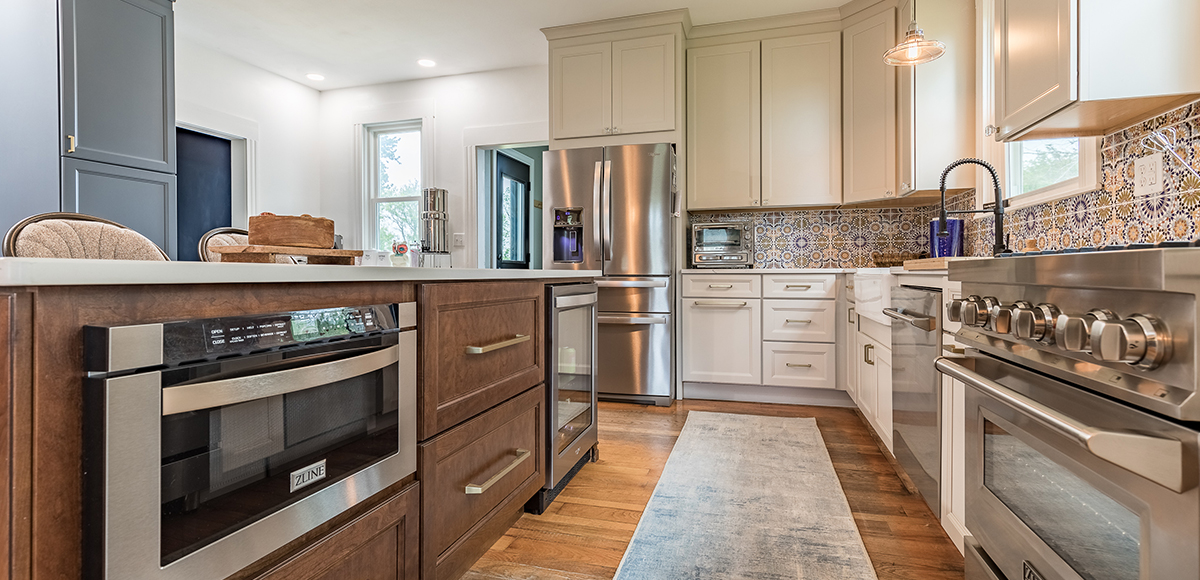 Like you, your new kitchen needs are unique, and no one knows that better than Luxury Kitchen & Bath Design Studio near Machesney Park. When it comes to new kitchen designers, we create custom solutions that are imaginative and functionally accommodate your needs while being aesthetically pleasing. The new kitchen designers at Luxury Kitchen & Bath are committed to helping you maximize every inch of space while delivering a new kitchen with custom cabinets, and organizational and space-saving options our customers love.
Machesney Park New Kitchen Designer
Located along the beautiful Rock River is the friendly village of Machesney Park just north of Rockford. Machesney Park, one of Illinois's most sought after places to live, has recently experienced significant growth with nearly 23,500 residents. The premier kitchen remodeler Luxury Kitchen & Bath near Machesney Park are renowned for beautiful kitchen remodels with modern design upgrades that add value and desirability to any home. See how easy and affordable your kitchen renovation can be when you call Luxury Kitchen & Bath.
Machesney Park New Kitchen
The quality craftsmanship of Luxury Kitchen & Bath's new kitchen renovation will elevate your Machesney Park home's level of enjoyment and create a place you love to be. Our award-winning new kitchen designers can create innovative kitchen designs for nearly any size or shape kitchen that will add value and beauty to your home. Sought after in the Machesney Park and surrounding area is the new kitchen designer services of Luxury Kitchen & Bath Design Studio.
Machesney Park New Kitchen | Machesney Park New Kitchen Designer