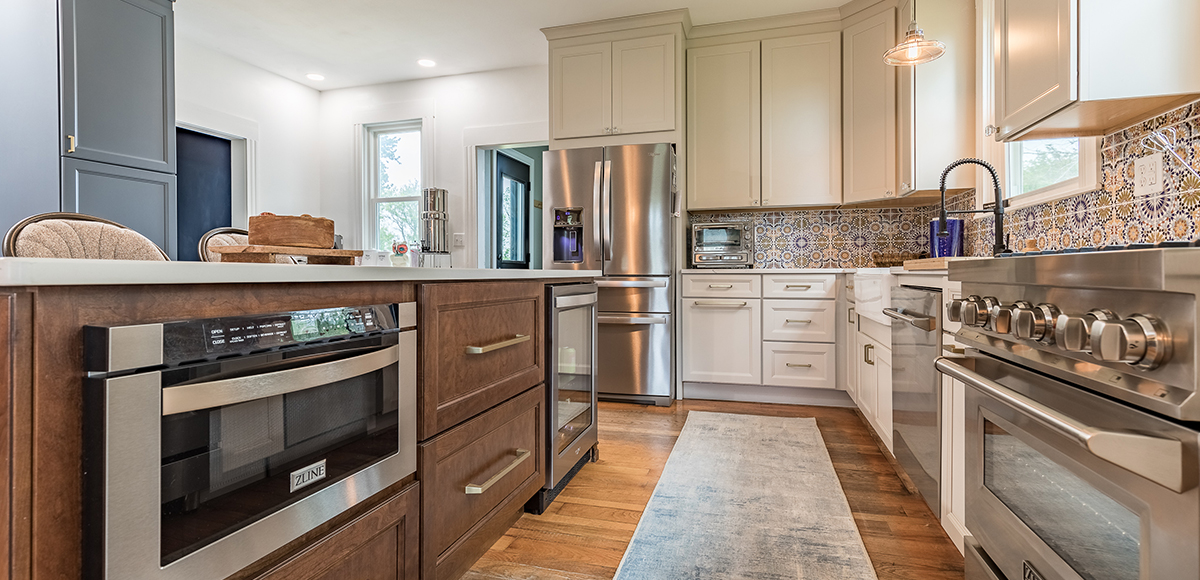 It's time to contact Luxury Kitchen & Bath Design Studio, the experienced kitchen remodeler near Loves Park. The kitchen is one of the most used rooms in many homes, and it says a lot about the homeowner. A custom kitchen renovation from Luxury Kitchen & Bath will highlight your unique style while creating a more functional space for your family to enjoy. Choosing the right kitchen renovation services is of utmost importance. That's why more Loves Park homeowners choose Luxury Kitchen & Bath!
Loves Park Kitchen Remodel
Known as "The City with a Heart," the city of Loves Park rests along the beautiful Rock River and is located in both Boon and Winnebago Counties. When the nearly 24,000 residents in this close-knit community call Luxury Kitchen & Bath, they receive premier kitchen renovation services and kitchen remodeling designs that enhance and bring value to their Loves Park homes. The kitchen remodeling crews of Luxury Kitchen & Bath set the standard for quality and creativity in the kitchen remodeler industry with unmatched quality.
Loves Park Kitchen Remodeling
When it comes to kitchen remodel designs, the attention to detail and reasonable prices of Luxury Kitchen & Bath continues to outshine our competition! Known in Loves Park and the greater Chicagoland area for being able to accommodate almost any budget while providing a beautiful and functional kitchen renovation, Luxury Kitchen & Bath has maintained the highest standard of excellence. We continue to keep customer satisfaction as our main priority. Visit Luxury Kitchen & Bath Design Studio today and see for yourself!
Loves Park Kitchen Remodeling | Loves Park Kitchen Remodel | Loves Park Kitchen Renovation | Loves Park Kitchen Remodeler