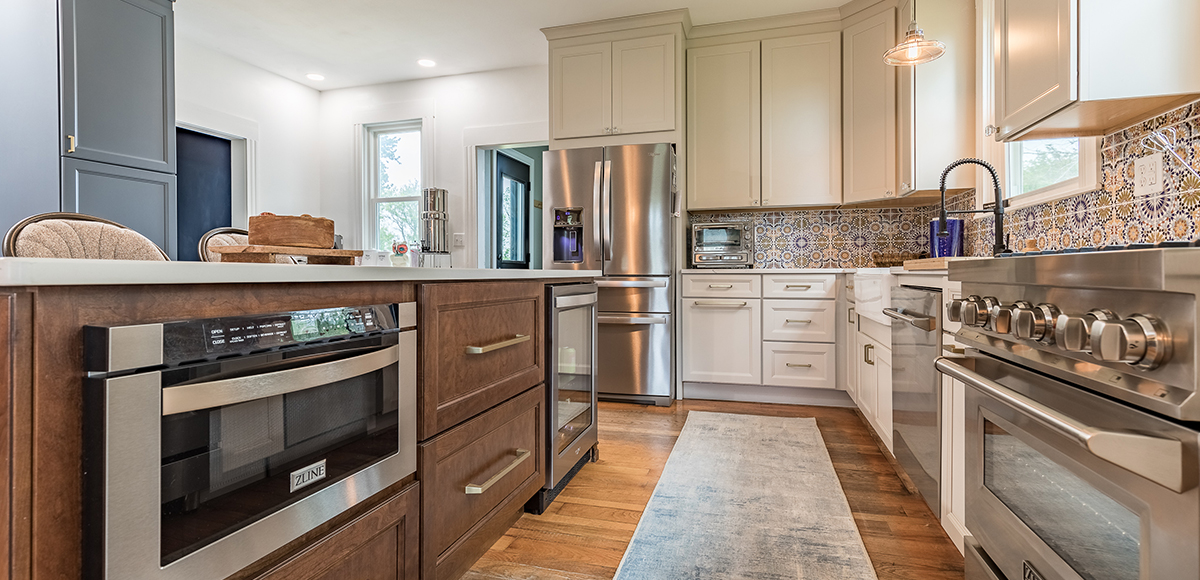 If your searching for a kitchen remodeler who delivers unique products with exceptional quality in the Boone County area, contact the professional design team at Luxury Kitchen & Bath. We specialize in helping you get the dream kitchen you want with the kitchen remodeler service that keeps you on schedule and budget. Our 35 years of experience enables you to navigate the process with ease from start to finish.
Boone County Kitchen Remodeler Service
Luxury Kitchen & Bath is a premier kitchen remodeler near Boone County. In northern Illinois lies the charming area of Boone County, which has 53,577 residents. The team at Luxury Kitchen & Bath wants to inspire homeowners with innovative solutions and designs with our kitchen remodeler service. Please stop by our showroom to see firsthand why many in the area consider us the preferred choice for kitchen remodels.
Boone County Kitchen Remodeler
At Luxury Kitchen & Bath, we stand apart from other kitchen remodelers because of our decades of experience and level of creative ingenuity among our design team. As a kitchen remodeler service, we take care of the details, and we enjoy working with DIY homeowners or your installers and contractor. We welcome you to schedule a design consultation. Luxury Kitchen & Bath sets the highest standard of excellence in kitchen remodeler service.
Boone County Kitchen Remodeler | Boone County Kitchen Remodeler Service