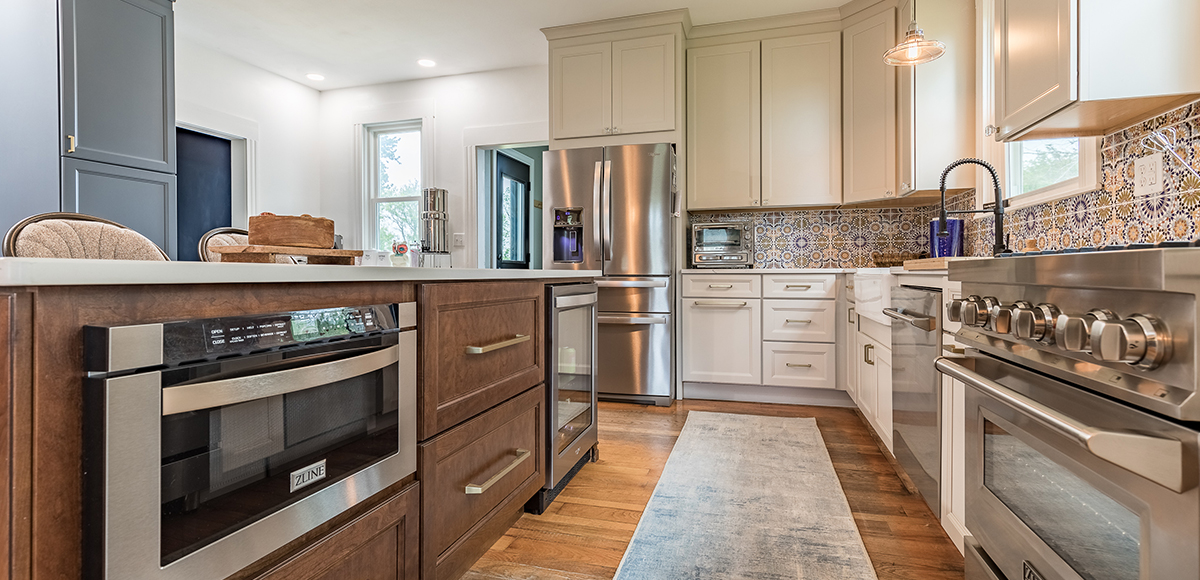 Whether Luxury Kitchen & Bath Design Studio is providing a kitchen renovation or working to make your Belvidere home kitchen more functional with custom kitchen remodeling, you can rest assured that the emphasis is always on quality, functionality, innovation with aesthetic appeal. Let the experts at Luxury Kitchen & Bath near Belvidere create a kitchen remodel that will not only improve functionality but increase the value of your most important investment, your home.
Belvidere Kitchen Remodel
With easy access to the kitchen renovation services, the residents of Belvidere choose Luxury Kitchen & Bath when they need a quality kitchen remodeler. Located along the Kishwaukee River and just 75 miles from Chicago, Illinois, and the county seat of Boon County is the lovely city of Belvidere. As the Belvidere community grows, the nearly 26,000 residents of Belvidere enjoy a variety of shops, restaurants and dining experiences. Dedicated to Belvidere and the surrounding community, Luxury Kitchen & Bath provides a custom kitchen remodel that will amaze you!
Belvidere Kitchen Remodeling
In the Belvidere area, we have a reputation for complete customer satisfaction, and we value the continued referral and support of our former clients. From start to finish, Luxury Kitchen & Bath is committed to making your kitchen renovation a pleasant and stress-free experience. We approach every kitchen remodel with passion and attention to detail that ensures a beautiful result. You can count on a kitchen remodel that will impress friends and family when you choose the preferred kitchen remodeler Luxury Kitchen & Bath Design Studio for your next remodel.
Belvidere Kitchen Remodeling | Belvidere Kitchen Remodel | Belvidere Kitchen Renovation | Belvidere Kitchen Remodeler