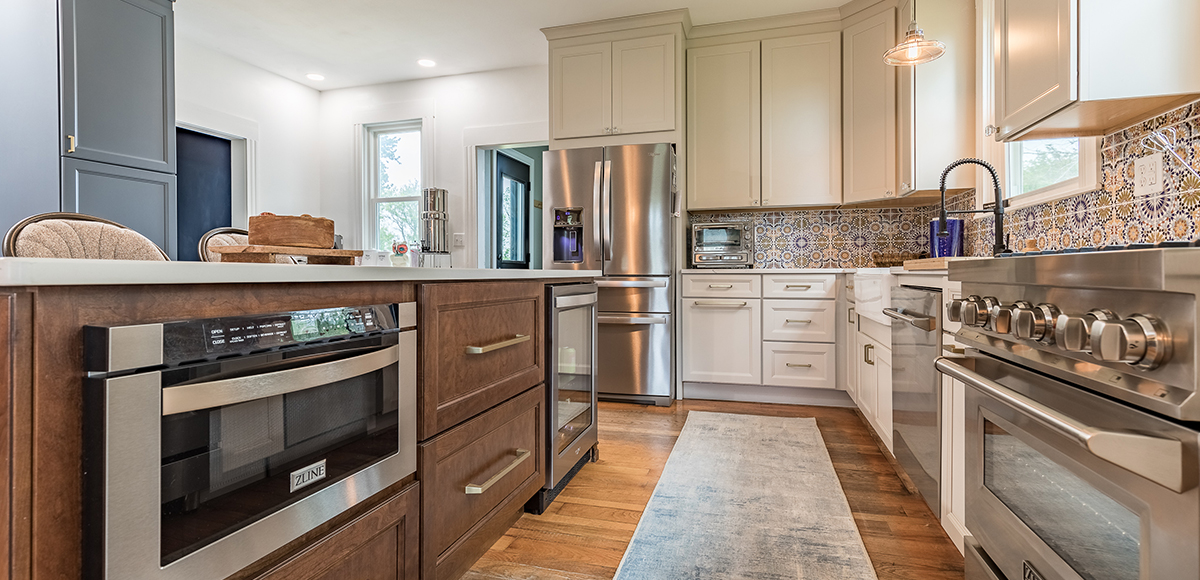 Luxury Kitchen & Bath has been bringing dream kitchens to life since 1985. Our designers help inspire you with innovative designs and layouts that will make your new kitchen beautiful and functional. We deliver a team of experts who add the luxury you want with unique options and innovative products. If your looking for a new kitchen designer for your Beloit home, look no further than the design specialist at Luxury Kitchen & Bath.
Beloit New Kitchen Designer
Luxury Kitchen & Bath understands the importance of tailoring your new kitchen to your needs. The prosperous city of Beloit, Wisconsin has 38,123 residents. Beloit is a historic community that thrives on its downtown area influence. Our team collaborates with DIY homeowners along with general contractors and builders as a premier new kitchen designer in Beloit.
Now is the perfect opportunity to schedule an appointment with a new kitchen designer from Luxury Kitchen & Bath. Or feel free to visit our showroom and see firsthand why many customers recommend us to family and friends for new kitchen layouts and designs. Whether you have your complete vision or weighing all your options, Luxury Kitchen & Bath is here to help you bring your new kitchen to life.
Beloit New Kitchen | Beloit New Kitchen Designer