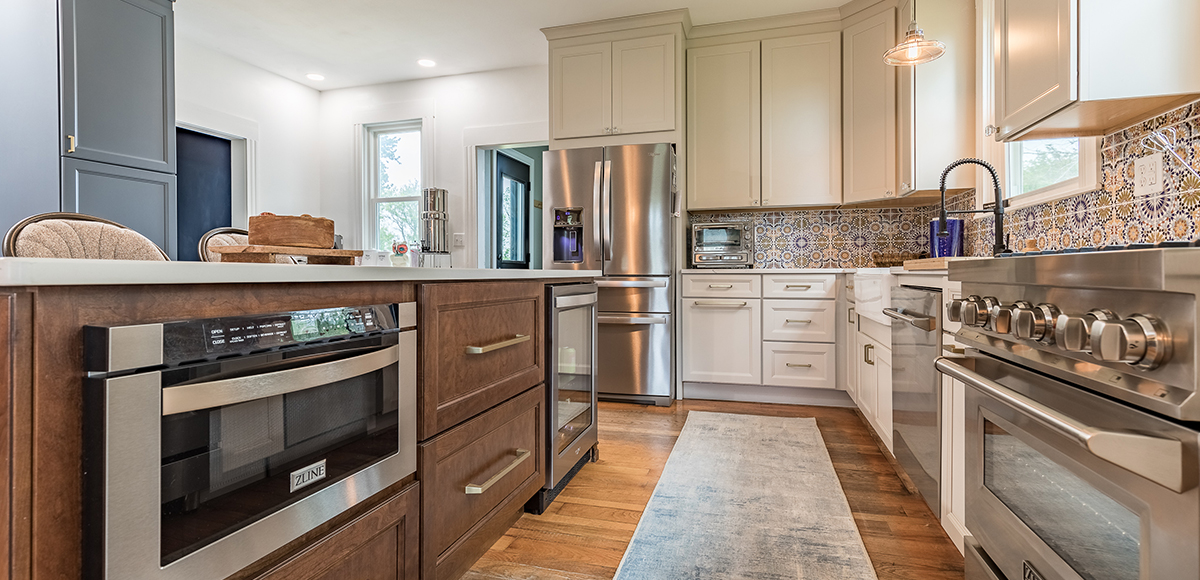 The Luxury Kitchen & Bath Design Studio will impress you with our kitchen remodeling options. We are the leading home and kitchen renovation service and cabinet provider. A kitchen renovation designed by us will give your home a well-built addition that adds beauty and value. At Luxury Kitchen & Bath, we specialize in creating a haven for your family to enjoy.
Luxury Kitchen & Bath is a top-rated kitchen remodeler near Beloit. Located in Rock County on the southern Wisconsin state line, the nearly 37,000 residents of Beloit celebrate a proud legacy of strength, beauty, and diversity. Some of its greatest assets include their world-class riverfront, charming downtown, and the world-renowned Beloit College. If you live near Beloit and need a kitchen renovation, Luxury Kitchen & Bath is where to go!
Beloit Kitchen Remodeling
Near Beloit, Luxury Kitchen & Bath is a master of kitchen remodel designs and layouts that are functional and in high demand. Known for maintaining the highest standard of excellence in kitchen renovation while being able to accommodate almost any budget, we are the preferred kitchen remodeling experts. If you are interested in working with top quality kitchen renovation designers, Luxury Kitchen & Bath Design Studio is the one to call!
Beloit Kitchen Remodeling | Beloit Kitchen Remodel | Beloit Kitchen Renovation | Beloit Kitchen Remodeler